Advocacy
CRIMINAL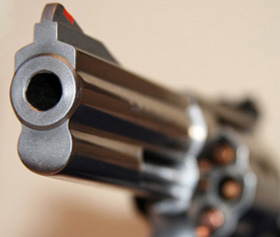 Violent Crimes -


Delitos con Violencia
Misdemeanors -


Delitos Menores
Cyber Crimes -


Delitos Cibernéticos
Domestic Violence -


La Violencia Doméstica
Drug Crimes -


Delitos de Drogas
DUI -


Manijar bajo la Influencia del Alcohol
Probation, Warrants, Expungements -


Libertad Condicional,
Órdenes de Arresto,
Cancelación de los Delitos
Writs of Habeas Corpus -


Recursos de Habeas Corpus
Representing the Latino Client by Rita M. Lauria
Rita Lauria of Metalaw®.US has the experience, the determination, and the drive to advocate passionately for you. If you face a state or federal charge, have violated probation, or want to clean your record, contact Attorney Rita Lauria at Metalaw®.US.

At Metalaw®.US we handle cases throughout the state. But with our headquarters in Los Angeles, we focus on Southern California. If you have been charged with a felony or a misdemeanor, contact us. If you face charges involving a federal or international crime we can also help.

A federal crime is a violation of one of the federal laws passed by the U.S. Congress. A federal crime can also be a crime that occurred on or involves federal property, a crime committed across state lines, or a crime that occurs over the Internet.
Professor and Attorney Rita Lauria teaches Cyberspace Law and trains the next generation of cyber crime lawyers. Her doctoral background in cyber communications and the Internet give her that added edge when putting on a knowledgeable and passionate defense dealing with this highly technical area of the law. She can help if you are charged with a cyber crime, including among others, trafficking in counterfeit goods, theft of trade secrets, identity theft, piracy, and other computer crimes.
We at Metalaw®.US understand the intricacies of being charged with a crime.
We are dedicated to helping our clients resolve their legal troubles.
Metalaw®.US handles crime cases in the Los Angeles Superior Courts:
Airport Court (LAX), Alhambra, Antelope Valley (Lancaster), Antelope Valley Juvenile, Bellfower, Beverly Hills, Burbank, Catalina, Central Arraignment (Bauchet), Compton, Downtown Los Angeles (CCB), Downey, East Los Angeles, Eastlake Juvenile, El Monte, Glendale, Hollywood, Inglewood, Inglewood Juvenile, Long Beach, Malibu, Metropolitan (Hill Street), Newhall, Norwalk, Pasadena, Pomona, Torrance, San Fernando Valley, Santa Clarita (Valencia), Van Nuys, West Covina, Whittier.
FAMILY
We at Metalaw®.US can handle all your family legal needs. We specialize in giving advice and counsel in family agreements. Contact Metalaw®.US for your family agreements.
Prenuptial Agreements
Co-habitation Agreements
Domestic Partnership Agreements
Mediation
We offer one-stop no-contest divorce assistance. Call us for these low rates.
LIBRARY
GENERAL
CRIMINAL LAW
FAMILY & JUVENILE LAW
Criminal Law Reading Room
Cyber Crime Reading Room